The truth of the Capitol Siege Causes of Death
There are several misconceptions about January 6, mostly propagated by Democrat politicians and the MSM. First let's go over the casualties:
Officer Brian Sicknick died of what appears to be an ischemic stroke.
Ashley Babbit was shot in the face by a BLM activist Secret Service Agent at point blank range seemingly without warning, but after a prolonged moment.
3 protesters died of fear (heart attacks and stroke).
2 police committed suicide in the following weeks.
These are truly tragic deaths and I mourn them, as should we all. Now, let's take a moment to understand them.
Officer Brian Sicknick
Initially, the public was told that Officer Sicknick was killed from injuries when a fire extinguisher hit him in the head. Later it was claimed that he was beaten to death. In the MainStream Media it has been consistently portrayed as being directly caused by injury from violent protesters.
However, the autopsy has not been released yet and Officer Sicknicks' brother claimed he died of an ischemic stroke, which is known to be caused by acute stress. Officer Sicknick had been sprayed twice with pepper spray and likely had physical struggles with an overwhelming number of protesters in what was an un-winnable situation. It is unknown whether the pepper spray was deployed by rioters (few instances amounting to only a few gallons, if that) or fellow officers (hundreds of gallons were deployed by police). It is also unknown what triggered the stroke. It was likely either adrenaline induced or a complication of pepper spray, or, most likely, some ill-defined combination of factors.
Ashley Babbit
Ashli Babbitt was an Air Force veteran having served several tours of duty. Ashli's 12 medals and ribbons included the Global War on Terrorism Service Medal, Iraq Campaign Medal, Air Force Expeditionary Service Ribbon with Gold Border and the Global War on Terrorism Expeditionary Medal. Ashley was shot in the face after a prolonged staredown with Capitol Police Officer David Bailey. There were several police directly behind Ashli Babbitt and a full SWAT team was on the way and nearby.
Though the authorities will not release the name of the officer involved in the shooting, 4Chan has out-sleuthed the FBI yet again. See the pictogram below to verify that the officer who shot Babbit was, in fact David Bailey, the same officer who was awarded "Officer of the Year" in 2017 when he narrowly saved Congressman Steve Scalise from an assassination attempt.
When we look at Agent David Bailey's social media accounts, we see he is an immigrant and an enthusiastic supporter of Black Lives Matter, the Marxist organization.
It is unsettling to know that the single violent fatality was perpetrated by an immigrant Communist. It is yet more unsettling that Officer David Bailey has been cleared of wrongdoing. If he had been a public supporter of the Proud Boys and shot a black woman in the face during the White House Riots, he would have been in prison for the rest of his life, if not executed.
3 Protesters Died of Fear
Kevin Greeson
Kevin Greeson, 55, from Athens, Alabama was loving father and husband. At one point he was the vice president of Local 88T of the United Food & Commercial Workers union. A lifelong Democrat, he attended Obama's Inauguration in 2009 and watched CNN religiously.
After Trump's election he gradually became a fanatic supporter of Trump, until on the day of the protests he tweeted, "Let's take this fucking country BACK! Load your guns and take to the streets!" Greeson's official cause of death was heart attack.
Benjamin Philips
Benjamin Philips, 50, Ringtown Pennsylvannia was a divorced father of two teenagers. He moved back from Philadelphia several years ago to help his mother who was diagnosed with Alzheimer's. An avid supporter of Trump, he built and hosted the social media website Trumparoo. The day of the protest, he was separated from the group right at the beginning. The specifics of his death are largely unknown. The official cause of death was stroke. There is no sign Benjamin went inside the capitol building.
Rosanne Boyland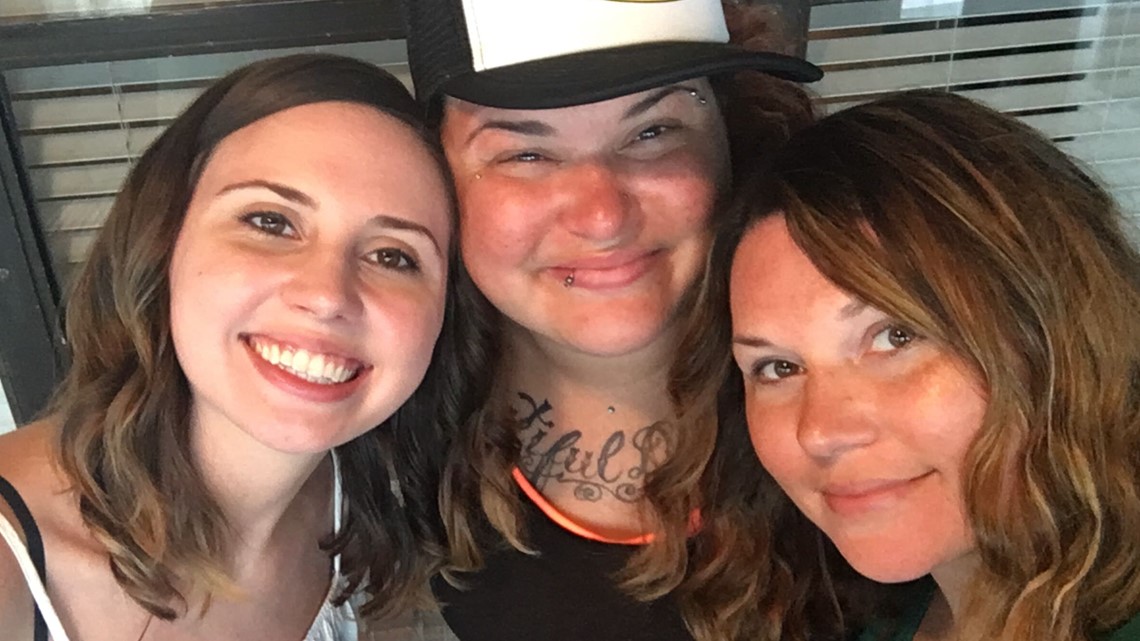 Rosanne Boyland, 34, from Kennesaw, Georgia was a recovered drug addict who had transferred her energy to politics in support of Trump. Allegedly she was a follower of various conspiracy theories, but the allegations are nebulous and seem to be an attempt to impute her post-mortem, which I find reprehensible.
Though her friend who was with her claimed she was trampled to death in a scuffle initiated by police, the only official account is from an officer who said she fell down. The collapse story sounds more likely and it would be beneficial if the authorities or family would release an autopsy report.
Two Police Committed Suicide
These are difficult to fully grock because the authorities have not released any statements or motives. However, we can get a good clue as to the truth by looking at the statements of the chairman of the Capitol Police officers' union, Gus Papathanasiou, "The officers are angry, and I don't blame them. The entire executive team failed us, and they must be held accountable. Their inaction cost lives." He went on to describe their actions as "unconscionable" and "inexcusable."
After 9 months of ongoing attacks by BLM and Antifa and being told they must disarm and stand down in the face of rioters, they feel betrayed. Mayor Bowser declined National Guard as backup and left the MPD and Capitol Police totally undefended against a massively superior force that the authorities KNEW WAS COMING! The police feel like sacrificial pawns.
When they defend the capitol against marauding leftists they are smeared as racists. Their leadership then changes the rules of engagement to be less confrontational and disarmed. This time they were blamed for not doing enough to stop the protests. It was an impossible and unfair situation and their leadership is using them as pawns in a political game.
Municipal Police Department Officer Jeffrey Smith
Capitol Police Officer Howard Liebengood